He's just saying what Democrats think. They typically poo poo the threat from radical Islam, and actually consider Republicans, Conservatives, and anyone (other than Islamists) who doesn't hold their Progressive views to be an Enemy
(Al.com) Congressional candidate J.T. Smith of Phenix City is upset with the Republicans in Congress — so much that he compared Republicans to the terrorist group, the Islamic State in Iraq and the the Levant, also known as ISIS or ISIL.

Smith, the Democratic nominee in Alabama's District 3, made the comparison on Labor Day, taking to Twitter to vent.
https://twitter.com/jt4congress2014/status/506638146063589376
Then he went to attempt to add context (I'm hoping the Facebook post will embed correctly. First time I've done this. If not, here)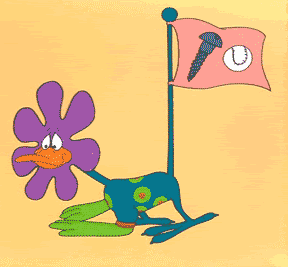 Update: nothing wrong with the Twitter link, cause he deleted it. It said
The greatest country on earth is being bullied from within. Actions of Republicans in congress are worse than #ISIL. pic.twitter.com/cOfwONHG13

— JT Smith (@jt4congress2014) September 2, 2014
He also deleted the Facebook link, which said
"Twitter does not allow for context, but this does," Smith wrote on Facebook. "I am not saying that the republican party is beheading people in the streets, obviously. Here in America, because we are a civilized democracy, we do not use violence against each other as a means of control. The republicans have used the economy as a means to terrorize the people of this country."
He now has a tweet saying
I apologize for inappropriately comparing Republicans in congress to terror group ISIL. I condemn my words & humbly accept responsibility.

— JT Smith (@jt4congress2014) September 3, 2014
It's a well done apology, not one of those weaselly non-apology apologies. But, one has to wonder why he wrote it in the first place, then followed up with an apology. And no explanation on his Facebook page.

If you liked my post, feel free to subscribe to my rss feeds.