Here's the second part of the Warmist's Easter climate change nuttiness. This most definitely deserved its own post, as US News and World Report goes bat guano insane
God would not be happy with climate change skeptics.
I think we can all understand that this is another attempt to shut down debate, aimed at religious folks. This is written by David Jenkins of Conservatives for Responsible Stewardship, which seems anything but conservative. Jenkins wrote last month that Bob Dole is conservative, but Ted Cruz isn't. He also wrote, again at the far left Huffington Post, that Tea Party members should not be referred to as conservatives. There's nothing wrong with environmental conservation: as a matter of fact, it seems Conservatives are much more interested in overall conservation than liberals. Anthropogenic climate change? Not so much, since conservatives like to live in Reality Land, rather than focus on a fake issue.
With the confluence of Easter, Earth Day, and the latest report coming out from the Intergovernmental Panel on Climate Change (IPCC), it is a good time to reflect on God's climate plan and how His design should instruct our thinking and our actions.

In the book of Genesis (3:19), God told Adam that his body would return to the ground when he died, saying, "…out of it you were taken; For dust you are, And unto dust you shall return." What many tend to overlook is that God was describing a fundamental part of the carbon cycle.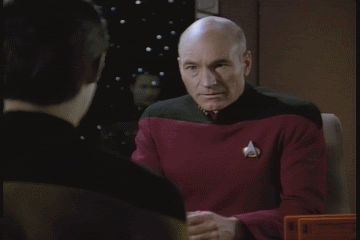 But we can't stop there!
Much of that carbon stays in the cycle, but God in His infinite wisdom designed the carbon cycle to maintain the proper balance of carbon in the atmosphere — and in the oceans — by removing excess carbon and storing it underground in the form of oil, coal and other hydrocarbons.

When we extract oil and coal from the earth and burn it in ever increasing quantities, we disturb that natural balance by releasing that stored carbon from bygone eras back into the atmosphere as carbon dioxide during a much shorter time frame than would naturally occur. That upsets the carbon balance in the atmosphere, causing excess carbon dioxide to build up in the atmosphere, where it begins to trap too much of the Earth's heat.

Does it not then stand to reason that God, after designing the Earth's processes to sequester excess carbon and keep our atmosphere's chemistry in balance, would prefer that we respect His creation and find better ways to heat our homes and power our cars than using huge amounts of oil and coal?
Refer back to the double facepalm.
BTW, please ask David on Twitter if he has given up his own use of fossil fuels, since use is "against God's plan."

If you liked my post, feel free to subscribe to my rss feeds.