…is a wonderful carbon neutral paradise where people walk and leave the fossil fueled vehicles sitting idle, you might just be a Warmist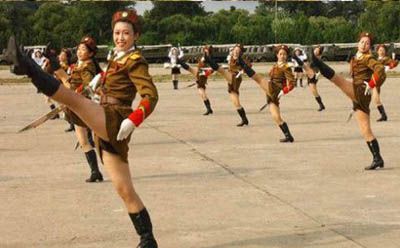 The blog of the day is Doug Ross, with a post wonder why China is building a giant stargate.
And, since I had uploaded another pic to Photobucket for this theme, and, being the last day of the theme, a second blog of the day is Nice Deb, with a post on more Obama #Fail vis a vis Egypt.
Just look at how those ladies are having to wear super abbreviated burqas because of hotcoldwetdry in the socialist paradise of France. Looks like they are trying to spread awareness.

If you liked my post, feel free to subscribe to my rss feeds.