This is just, wow. I was looking to see exactly where the full breach occurred in Bay Head, and noticed that Google had updated with shots going all from NY down to Virginia along the coast. You have to click the for "post Sandy imagery" to see the damage, which also allows before and after shots. Hearbreaking. Here's that Bay Head shot, which reminds me of what happens on the Outer Banks all the time, but you don't expect in NJ
Route 35, a major road along the beach, is toast going from Bay Head down.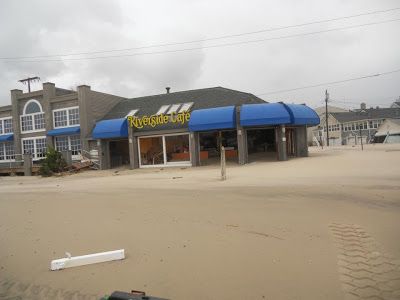 That sand is at least 2 feet deep (Manasquan, NJ, right up along 1st Avenue and the Manasquan Inlet).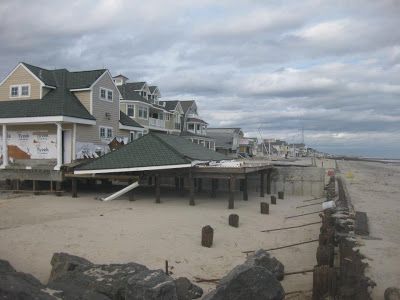 I posted a picture from the same spot the other day, looking the other way. That roof is from a gazebo that once stood on those pilings. There used to be a lot more sand, like several feet worth, rising above those pilings all the way on the left in a berm. Hell, I never knew they were there. I bet most people who go to the Inlet beach had no idea.

If you liked my post, feel free to subscribe to my rss feeds.