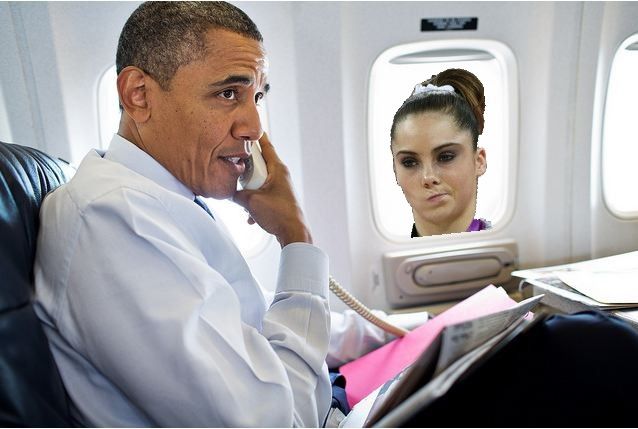 President Barack Obama talks on the phone with members of the U.S. Olympic women's gymnastics team during a phone call from Air Force One. The President called the women to congratulate them on their gold medal in the team competition.
Apparently, I'm not supposed to do anything mean to official White House photos which are owned by, you know, the public.

If you liked my post, feel free to subscribe to my rss feeds.