Here's a spiffy little graphic from CBS News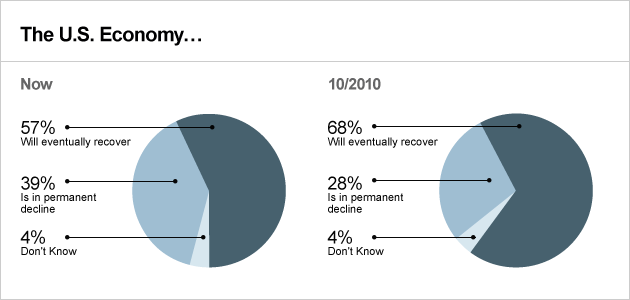 That's NMP Obama's, and the Democrats, economy. An 11% shift for the worse in 9 months.
That's not the only finding signaling that Americans have a negative outlook about their economic future. Only 20 percent now say the economy is getting better, the lowest number since last August. Thirty-one percent say it is getting worse. Roughly half stay it is staying the same.
I'm sure that is the fault of Bush. Or the GOP's. Or some guy in Peoria. But, not the fault of the guy who's pathetic economic policies have kept the US in the longest economic downturn since the Great Depression.

If you liked my post, feel free to subscribe to my rss feeds.