Found some goodies out on the 'Net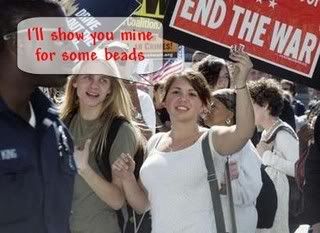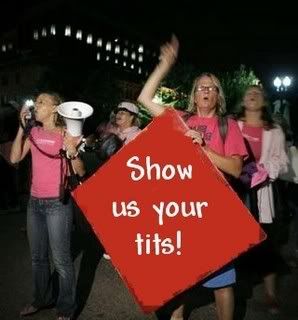 Cause we have none!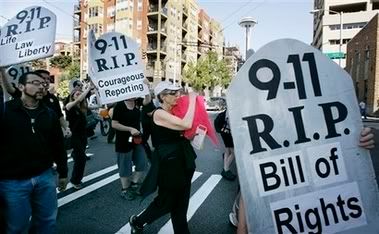 Yet we can still protest. Wazzup wit dat?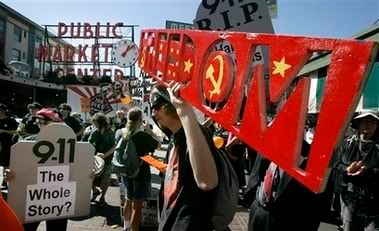 Truthers and people who support a political system that killed more then 20 million of their own people.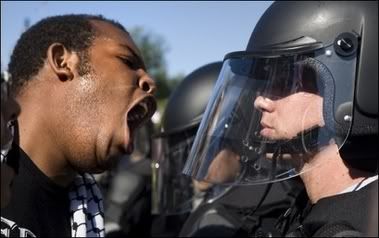 Can't you just feel the peace? Anyone got a breath mint? Anyhow, that is usually not a bright idea.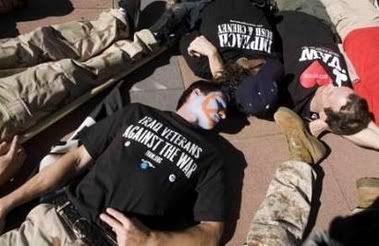 That ain't a peace sign on his face. Check Hot Air for the full idiot effect.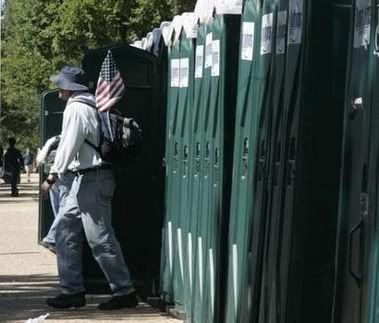 Was this picture really necessary? No, seriously. How does this photo end up on Yahoo News with the story about the moonbats?
Trackposted to Outside the Beltway, Is It Just Me?, The Virtuous Republic, Rosemary's Thoughts, Big Dog's Weblog, Right Truth, The Populist, Webloggin, Leaning Straight Up, The Amboy Times, Cao's Blog, , Conservative Cat, Jo's Cafe, Stageleft, The World According to Carl, Walls of the City, and The Pink Flamingo, thanks to Linkfest Haven Deluxe.

If you liked my post, feel free to subscribe to my rss feeds.