Well, now, this would be damned good news
An investigating officer recommended Thursday dismissing all charges against a Marine accused of murdering two girls in an assault that killed 24 civilians in the Iraqi town of Haditha.

Lance Cpl. Stephen B. Tatum, 26, is charged with unpremeditated murder of two girls and negligent homicide on suspicion that he unlawfully killed two men, a woman and a boy. He is also accused of assaulting another boy and a girl.

Investigating officer Lt. Col. Paul Ware said the evidence was too weak for a court-martial. Tatum shot and killed civilians, but "he did so because of his training and the circumstances he was placed in, not to exact revenge and commit murder," Ware wrote.
Now it is up to the commanding general, James Mattis, to approve or deny.
Will John Murtha offer an apology for his condemnation of Lance Cpl. Tatum?
Michelle has contact information for Murtha.
Leo at Blogs For Bush calls on Pelosi to censure Murtha. I still say he should be expelled.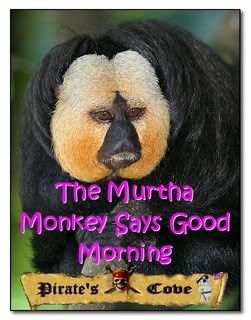 If you liked my post, feel free to subscribe to my rss feeds.