Remember the "Ours versus Theirs" poster? Time to add another one to the list of "Ours."
(World Net Daily) The newest correspondent and substitute anchor on Fox News Channel, frequently criticized for focusing on glitz and sex, pulled a gallery of swimsuit photos from her website today after the leading cable news network announced her hiring.

Courtney Friel most recently served as host of "World Poker Tour," according to her resume.
Courtney's hiring pretty much followed on the heals of Kiran Chetry leaving Fox, with rumors swirling that her contract was cancelled due to her wanting Gretchen Carlson canned. Chetry is over at CNN now, I wish her luck, especially if she harbors any pro American tendencies.
Oh, well. Enjoy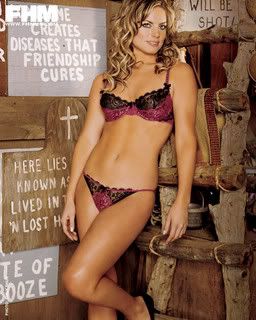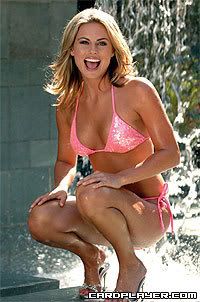 While Soledad O'Brien isn't paisley, I reckon Courtney beats her hands down. Check out the GOP Babe of the Week over at JerseyGOP.

If you liked my post, feel free to subscribe to my rss feeds.