that time of the week again! Do you have an interesting post you want to share with everyone? The official Surrender Monkey of the Democratic Party says to do what the Lefties don't, since they all have the same talking points: link it!
It was a tough decision for today's feature Surrender Monkey article. Could go with President Bush saying the Dems Cut and Run, No Plan Dems, or voting against military trials for terrorist scum (h/t Michelle M., more at Hot Air). And there is always abortion.
But, the Dems never have plans, they are always for abortion on demand, and at least a few of them caught a clue and voted for the military tribunals. Let's give it up for President W!
President Bush counterpunched at Democrats on Thursday, saying their criticism of the war in Iraq has turned their party into one of "cut-and-run" obstructionists.

"Five years after 9-11, Democrats offer nothing but criticism, and obstruction and endless second guessing," Bush said. He said the Democratic Party – the party of Franklin Delano Roosevelt and Harry Truman – has become the "party of cut-and-run."
I'm sure the little SMs will come up with some sort of mealy mouthed response to the President.

Do you have an interesting post? Or just a post?

Want it spread around? Well, go ahead and link it up! Otherwise, Democrats might preemptively surrender, or worse!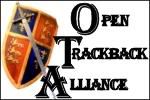 Send a trackback to this post, but don't forget to link it.

If you liked my post, feel free to subscribe to my rss feeds.