Just when you thought they couldn't be any funnier, they go ahead and do this:
Six weeks before elections, the Democratic strategy for the war on terror is one part attack President Bush and one part agree with him. The goal is to court voters dissatisfied with the job the administration has done, yet avoid being tagged as soft on Osama bin Laden.

"Democrats are united behind the need to work on a bipartisan basis to bring terrorists to justice, and to do it in a manner consistent with our laws, our values and our national security," Senate Democratic Leader Harry Reid said a few hours after Bush and rebellious Republicans ended a week-long dispute and compromised on a plan for interrogating and trying terror suspects.
They plan to get tough in a kinder, more sensitive way, I'm sure. It must pass the Global Test.
If only they would apply the same "values" to going after terrorists that they do to unborn babies.
Democrats, primed by poll-tested advice, are projecting strength this time, determined not to let Bush and the Republicans outflank them once again.

"Welcome the national security debate and engage in it," several top strategists advised in a recent memo. Another recommendation: "stress the seriousness of the threat and Democrats' determination to address it using statements such as: "We need stronger tools to monitor, hunt down and kill terrorists."
And, there's the difference. President Bush doesn't worry about polls. He does what is right. Also, he doesn't run his life by polls, changing up what he does based on them.
Democrats can stress their "seriousness" all they want. Actions speak louder then talking points.
Finally, the memo from Democracy Corps says "stress that Democrats offer a 'better way to fight terrorism.'" Example: call for the inspection of all cargo containers entering the country.
Two points. First, Democrats have yet to offer any legislation on this subject, despite years of complaints. The Republicans did.
Second, the best defense is a good offense. Sitting around, waiting for them to come over here is not cutting it.
I think they have earned the booby prize (Open TB'd to The Crazy Rants of Samantha Burns, Church and State, Selective Amnesia, Blue Star Chronicles, Stop The ACLU, TMH's Bacon Bits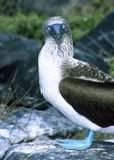 You people have dirty minds.
Horse. Death. Beaten. Yet?

If you liked my post, feel free to subscribe to my rss feeds.