It's that time of the week again! Do you have an interesting post you want to share with everyone? The official Surrender Monkey of the Democratic Party says to do what the Lefties don't, since they all have the same talking points: link it!
Today, Surrendy points us to a story that Gaius picked up on, Senate Defeatocrats have decided to take on Disney over the ABC 9/11 movie.
September 7, 2006

Mr. Robert A. Iger
President and CEO
The Walt Disney Company
500 South Buena Vista Street
Burbank CA 91521

Dear Mr. Iger,

We write with serious concerns about the planned upcoming broadcast of The Path to 9/11 mini-series on September 10 and 11. Countless reports from experts on 9/11 who have viewed the program indicate numerous and serious inaccuracies that will undoubtedly serve to misinform the American people about the tragic events surrounding the terrible attacks of that day. Furthermore, the manner in which this program has been developed, funded, and advertised suggests a partisan bent unbecoming of a major company like Disney and a major and well respected news organization like ABC. We therefore urge you to cancel this broadcast to cease Disney's plans to use it as a teaching tool in schools across America through Scholastic. Presenting such deeply flawed and factually inaccurate misinformation to the American public and to children would be a gross miscarriage of your corporate and civic responsibility to the law, to your shareholders, and to the nation.

The Communications Act of 1934 provides your network with a free broadcast license predicated on the fundamental understanding of your principle obligation to act as a trustee of the public airwaves in serving the public interest. Nowhere is this public interest obligation more apparent than in the duty of broadcasters to serve the civic needs of a democracy by promoting an open and accurate discussion of political ideas and events.
Read the rest at Blue Crab Boulevard.
Left-o-sphere site AMERIKAblog (you mean they don't spell it with a k?) writes:
This letter was sent today by the entire Democratic leadership of the US Senate. This letter is such a major shot across the bow of Disney, it's not even funny. It is FILLED with veiled threats, both legal and legislative, against Disney. US Senators don't make threats like this, especially the entire Democratic leadership en masse, unless they mean it. Disney is in serious trouble.
You tell me: is it appropriate for members of the United States Senate to threaten Disney, whether veiled or not. Looks to me like an abuse of power and a typical Democratic "free speech is only appropriate when we say it is."
Update: Bob Owens at Confederate Yankee chimes in on this issue. A must read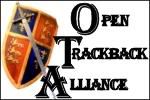 Send a trackback to this post, but don't forget to link it.

If you liked my post, feel free to subscribe to my rss feeds.