It's that time of the week again! Do you have an interesting post you want to share with everyone? The official Surrender Monkey of the Democratic Party says to do what the Lefties don't, since they all have the same talking points: link it!
The Democratic Dumberground thread of the day, which deserves watching, starts out thus:
muriel_volestrangler U.S. accused of kidnappings in Iraq (then an excerpt from a Salon article that states that Congress wants documents stating that the military in Iraq is kidnapping family members of terror suspects)
rooboy 1. Kidnappings, rapes, torture… just how the Founding Fathers wanted it. nt
Kutjara 2. So have we lost the moral high ground yet? n/t
Binka 3. We Are Beneath The Belly Of A Snake n/t
saigon68 6. rape from an iraqi blog Rape. The latest of American atrocities. Though it's not really the latest- it's just the one that's being publicized the most. The poor girl Abeer was neither the first to be raped by American troops, nor will she be the last. The only reason this rape was brought to light and publicized is that her whole immediate family were killed along with her. Rape is a taboo subject in Iraq. Families don't report rapes here, they avenge them. We've been hearing whisperings about rapes in American-controlled prisons and during sieges of towns like Haditha and Samarra for the last three years. The naiveté of Americans who can't believe their 'heroes' are committing such atrocities is ridiculous. Who ever heard of an occupying army committing rape??? You raped the country, why not the people?
But don't accuse the Leftards of hating the military or the USA. Don't question their patriotism or toughness on terror. (sic)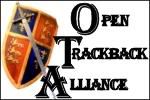 Send a trackback to this post, but don't forget to link it.

If you liked my post, feel free to subscribe to my rss feeds.