It's that time of the week again! Do you have an interesting post you want to share with everyone? The official Surrender Monkey of the Democratic Party says to do what the Lefties don't, since they all have the same talking points: link it!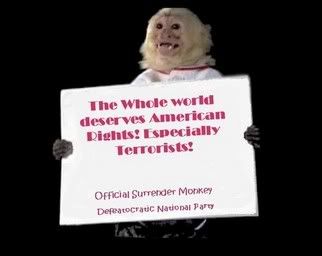 Or so says Leader Pelosi, who dropped this bomb (along with alot of others to get ready for the recess)
"Today's Supreme Court decision reaffirms the American ideal that all are entitled to the basic guarantees of our justice system. This is a triumph for the rule of law.

"The rights of due process are among our most cherished liberties, and today's decision is a rebuke of the Bush Administration's detainee policies and a reminder of our responsibility to protect both the American people and our Constitutional rights. We cannot allow the values on which our country was founded to become a casualty in the war on terrorism."
Lots of bloggers have touched on this, but let me highlight one in particular. Moonbatologist Claire at American Diva has made a point of highlighting the "all's," writing that Nance is advocating the invasion of all Earth nations.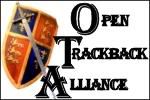 Send a trackback to this post, but don't forget to link it.

If you liked my post, feel free to subscribe to my rss feeds.