It's that time of the week again! Do you have an interesting post you want to share with everyone? The official Surrender Monkey of the Democratic Party says to do what the Lefties don't, since they all have the same talking points: link it!
 
All the little Leftards are having hissy fits over Donald Rumsleld's confrontation with wacko conspiracy theorist and former CIA analyst Ray McGovern. You can see many of the stories through Memeorandum. Unsurprisingly, none of the usual Defeatocrats are linking to each other.
Allahpundit over at Hot Air writes:
If McGovern's name sounds familiar, it should: he's been popping up on TV and in newspaper articles lately as one of the media's go-to guys for quotes defending accused CIA leaker Mary McCarthy. Evidently, believing that Jews have their hands up the back of a U.S. puppet government isn't quite the mainstream credibility-killer it once was.

But there's more still. McGovern belongs to a group of ex-intel officials known as Veteran Intelligence Professionals for Sanity, or VIPS. VIPS is infamous for — no, I'm not kidding — encouraging intelligence operatives to undermine the Bush administration by breaking their confidentiality agreements and leaking information.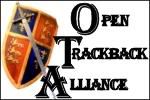 Send a trackback to this post, but don't forget to link it.

If you liked my post, feel free to subscribe to my rss feeds.