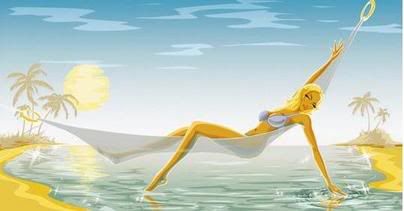 Here's one in honor of Janette being back to blogging, same address, new digs!
Also, signifies the lounging that folks will do on Super Bowl Sunday. And, yeah, I couldn't find a football related pinup.
Steelers 24-Seahags 17

If you liked my post, feel free to subscribe to my rss feeds.