Sad news, one of the original funny men, Don Knotts, has died today at the age of 81. Don was a man who believed in clean humor, and he made it work.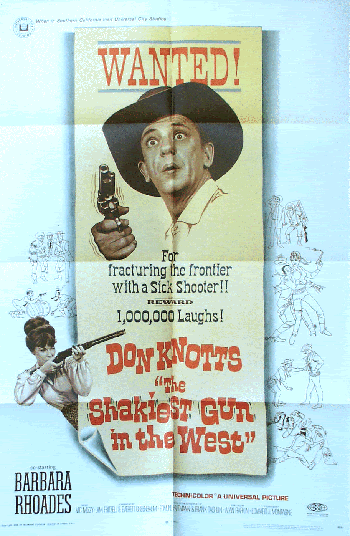 Who can forget Barney Fife ("nip it in the bud, Andy,) or the Incredible Mr. Limpet? Or Mr Furley on Three's Company? Did you know that he won 5 Emmy's for "Outstanding Performance by an Actor in a Supporting Role in a Comedy" for the Andy Griffith show? He will be missed.
Linked at the Blue Star Chronicles open trackbacks.

If you liked my post, feel free to subscribe to my rss feeds.