Can you really blame me when I call them a cult?
(CNY News) It's the last thing we want following Easter – a snowstorm that may bring up to 11 inches of the white stuff with it! I know, it's hard to imagine now that we are already enjoying seeing spring flowers like daffodils, hyacinth, and other early-blooming flowers all around but that's exactly what's heading our way according to the National Weather Service in Binghamton.

A Winter Storm Warning is set to begin tonight at 6:00 pm (lasting until 12:00 pm Tuesday) for the following counties: Chenango, Delaware, Madison, Otsego, Oneida, and Sullivan. Heavy snow is expected with a range of 5 to 11 inches of accumulation. Unfortunately, it will be heavy snow which can be difficult to shovel and is also very slippery on roads and sidewalks. The additional threat with heavy snow is the potential for power outages as trees limbs fall under the heavy weight of the snow.

In some areas, the snow is expected to fall rapidly at times, at a rate of up to 3 inches an hour and we all know how dangerous traveling can be when that happens, with low visibility and very slick road conditions. (big snip)

Weather caused 80% of the power outages between 2003 and 2012, according to Climate Central. As climate change increases the number of extreme weather events we see within a year, it stands to reason that the number of power outages we see in the space of a year will increase as well. Do yourself a favor, and subscribe to your local weather alerts so that you can be in the know when these types of events are expected.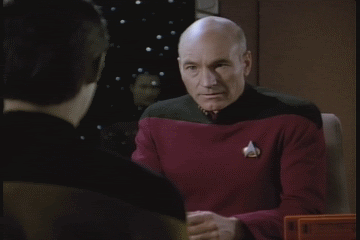 (CBS Pittsburgh) One of the biggest areas of concern when it comes to climate change is the risk of more severe weather.

In just the past year, we've seen tornadoes in late October, record-setting snowfalls in mid-March and more frequent flash flooding. But are we actually seeing increasing extreme weather here in southwestern Pennsylvania or does it just seem that way? (snip)

The takeaway? It does appear western Pennsylvania's severe weather patterns are changing, although slightly.
Sigh
In recent years, climate change has oddly made extreme snow storms more frequent, especially in the Eastern US.

Record-setting blizzards, like today's in New York or last week's in North Dakota, are supercharged by more moisture in the atmosphere.https://t.co/pAI0ldJBya

— Eric Holthaus (@EricHolthaus) April 18, 2022
Wasn't expecting snow this late in April but it's here again. One day it's in the 70's and the next day it's snowing. But no worries no climate change happening here???????????? Damn Republicans.

— Bonnie Towner DEMOCRAT (@BonnieTowner) April 18, 2022
Sigh. Cult

If you liked my post, feel free to subscribe to my rss feeds.