It's all about the doom, you know. Too bad it would be extremely difficult to sue the ever-loving-crap out of the people who scared these young folks
45% of Millennials and Gen Z Cite Climate Change As A Reason They're Not Saving for Retirement

Nearly half of Millennials and Gen-Z say they're not planning for retirement as issues like climate change threaten their future, according to a new study from Fidelity Investments.

Forty-five percent of young people between the ages of 18 and 35 say they no longer see the point in saving for their retirement until things "return to normal." That's according to recent data from the Fidelity Investments 2022 State of Retirement Planning study.

Fidelity says it doesn't have a definition for "normal," but it's likely to imply post-pandemic, drops in inflation and housing costs, as well as more concrete climate action.

"To this group, retirement seems like it's a very long way away, and they have more immediate concerns," Rita Assaf, vice president of retirement at Fidelity Investments, said in a statement. "It's important to look at the big picture, and realize one of the most important things you can do [for financial health] is start saving for retirement."

The study surveyed more than 2,500 Americans with at least one investment account. While 79 percent were optimistic about retiring on their own terms, the younger age group cited issues including housing prices, inflations, civil unrest, and climate change as roadblocks.
If they all gave up their big carbon footprints they could make a big difference, right?
"It's really hard to look at the newspaper and not feel pessimistic sometimes," one participant said. "For me, though, it's important to keep in mind that every generation has had concerns and threats to their sense of security. But the world keeps spinning."

Sixty-nine percent of Gen Z and 59 percent of Millennial social media users say it made them feel "anxious about the future the last time they saw content on social media about addressing climate change." For older generations, Gen X and Baby Boomers, it's about 41 percent.
Perhaps they should all take a step back and do some research to ascertain if the information, especially the headlines, are scientifically correct.
Meanwhile, via Watts Up With That?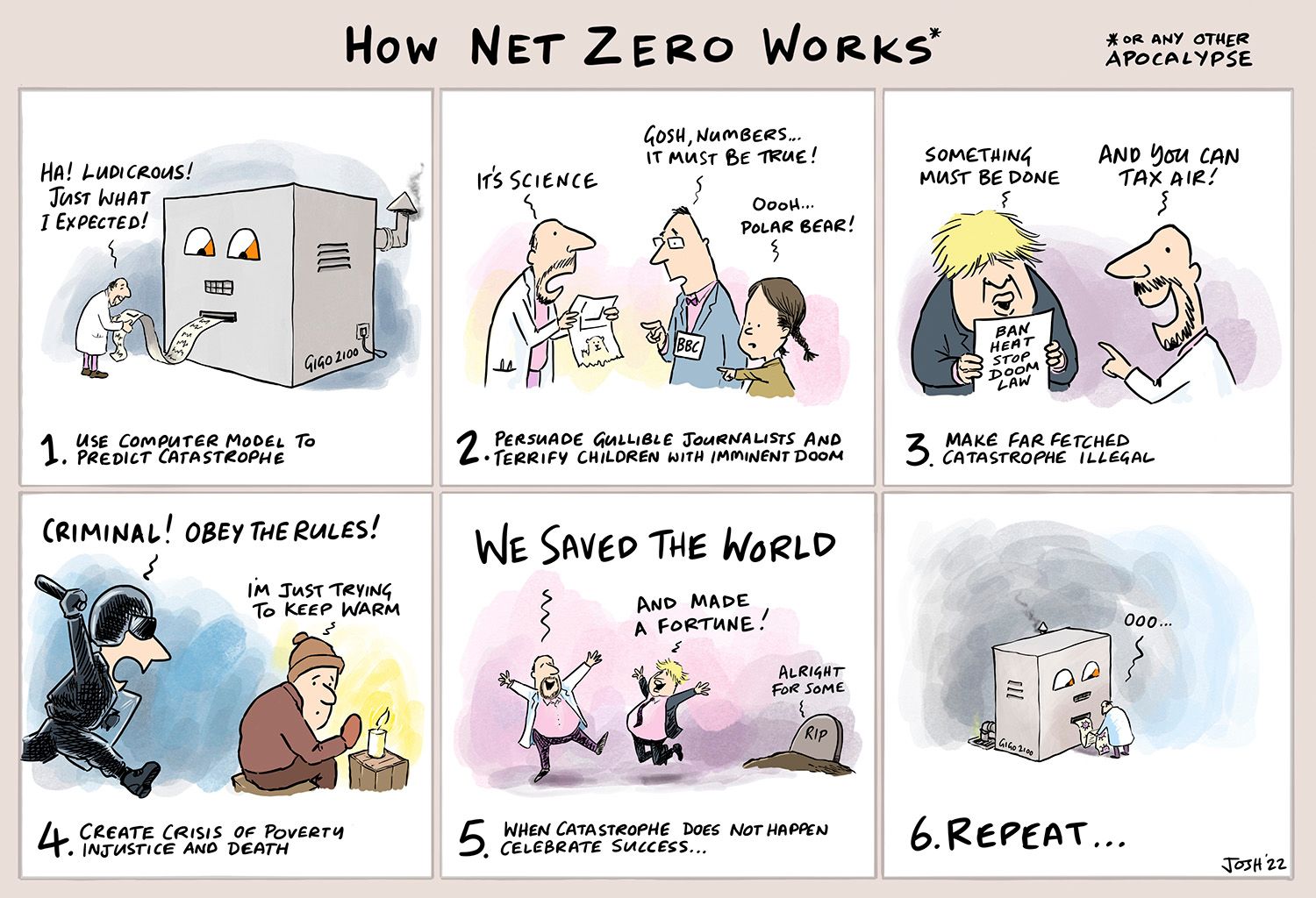 "Terrify children with imminent doom."

If you liked my post, feel free to subscribe to my rss feeds.