It's pretty understandable that the opinion section of the NY Times wants to mostly avoid what happened in Virginia and other states, leaving it to a few stories and "analyses" in the straight opinion sections, because they would then have to expose themselves to criticism for being an insane political party. Sort of Republican Ross Douthat tries with Republicans Schooled the Left in Virginia and sorta Republican Brett Stephens goes for Why Democrats Are In Trouble. There's something about Michelle Wu winning in Boston, some whining about the Supreme Court, even a piece on changing clocks twice a year. But, nothing from the liberals about their Tuesday losses. Instead, we have this bit of moonbattery from Jennifer Finney Boylan
Should Classic Rock Songs Be Toppled Like Confederate Statues?

A long, long time ago — I can still remember how that music used to make me smile.

"American Pie," Don McLean's generation-defining ballad, was released on vinyl 50 years ago this October. The first time I ever heard it, I was with my sister in our kitchen. I was 13. I was eating a bowl of Alpha-Bits cereal. It came on the radio, and my sister — only a year older but centuries cooler — told me, "This is the greatest song ever."

It's impossible for me to hear that song now without thinking of her.

But when Patrisha McLean, Don McLean's ex-wife, hears "American Pie," she isn't reminded of golden moments of adolescence or even the classic age of rock 'n' roll memorialized by the song. Ms. McLean says she was subjected to years of emotional and physical abuse from her former husband.
Was all this necessary? Liberal minds are just weird. They have to link everything to their hardcore politics. I love Paul Simon stuff, even though he's a hardcore socialist. Roger Waters is an avowed socialist, and an Israel and Jew hater, but, I still love Pink Floyd. Devo used a John Hinkley, Jr poem to create a song (not a particularly good one), but, I like other Devo stuff.
The past several years have seen a reassessment of our country's many mythologies — from the legends of the generals of the Confederacy to the historical glossing over of slaveholding founding fathers. But as we take another look at the sins of our historical figures, we've also had to take a hard look at our more immediate past and present, including the behavior of the creators of pop culture. That reassessment extends now to the people who wrote some of our best-loved songs. But what to do with the art left behind? Can I still love their music if I'm appalled by various events in the lives of Johnny Cash or Elvis or Jerry Lee Lewis? Or by Eric Clapton's racist rants and anti-vaccination activism?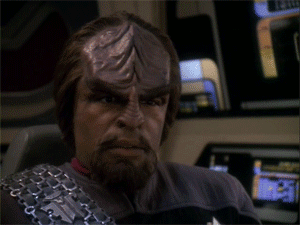 Of course, there is no easy answer here. Even Ms. McLean doesn't think "American Pie" should be banned from playlists, like some other pieces of classic rock produced by disgraced musicians. Gary Glitter's "Rock and Roll (Part 2)," more popularly known as "The Hey Song," for instance, was pulled from airplay after the musician was convicted of possession of child pornography and a series of sex abuse offenses against young girls.

Instead, Ms. McLean told me, she feels we should reconsider how we elevate these artists. It's the tarnished creators, she said, that we should not celebrate. In other words: The problem with "American Pie" isn't the song. It's the singer. "American Pie" remains a great song. In 2016 the Library of Congress selected the original recording for preservation in the National Recording Registry.
In other words, we should Cancel the people, not their music. Or, you could just mind your own business and stop being such a Karen.
For a lot of baby boomers, it's painful to realize that some of the songs first lodged in our memories in adolescence really need a second look. And it's hard to explain why younger versions of ourselves ever thought they were OK in the first place.
Or, maybe cancel the songs, too.
I want to live in a world where I can be moved by art and music and literature without having to come up with elaborate apologies for that work or for its creators.
Then move on, don't listen. Don't watch. Don't force your views on everyone else.
It was Don McLean, in "American Pie," who asked if music can save our mortal souls. My guess is probably not. But it can help us to time travel, and not only to our adolescent past. Maybe reconsidering those songs, and their artists, can inspire us to think about the future and how to bring about a world that is more inclusive and more just.
Yup, cancelling. Hey, let's go after Jimmy Buffett, a reliable Democrat, because he changes the line in Margaritaville to say "it's some woman's fault" when he does it live.
Now do all the rap songs about bitches and hoes, treating women in a degrading manner.

If you liked my post, feel free to subscribe to my rss feeds.