…is a horrible stadium, responsible for lots of energy and fossil fuels usage, you might just be a Warmist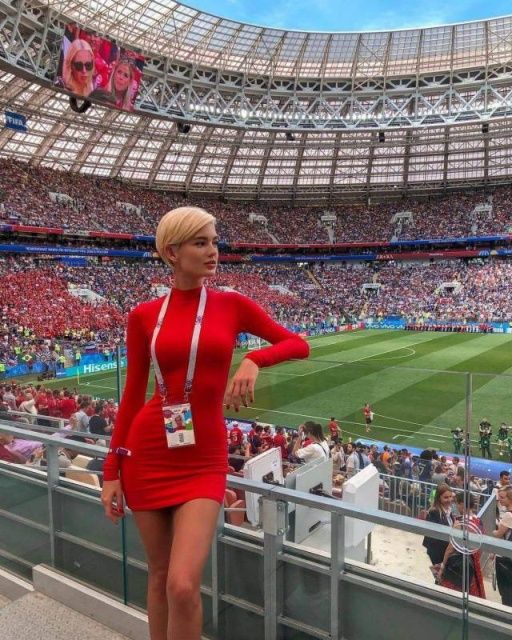 The blog of the day is The Other McCain, with a post on science fact checking the Biden admin on booster shots.
Double shot below the fold, check out The Right Scoop, with a post on the MSM going after Nicki Minaj's family, and her releasing those private emails and such.
It's evil ice cream made from moo cows!
I gotta say, the first photo type always makes me laugh. It's the silliness of the way people take photos these days. She seriously dressed in a tight, short, long sleeved dress to go to the game and take photos. Probably like a couple hundred, rather than watching the game. It's all about getting your Instagram shot somewhere, rather than enjoying being somewhere.

If you liked my post, feel free to subscribe to my rss feeds.