Back on the 11th I finally got around to getting a new TV, been thinking of it for a few years. Love my old Vizio, a 42″ with true 240htz, which meant it had the "soap opera effect", but, that was fine, because it was great for sports, nature shows, cooking shows, things like Survivor and The Amazing Race. Damned near impossible to find a true 240 these days, not without spending a lot of money. Same with true 120htz. I had a workaround setting for the Bluray connection for movies, though. Didn't realize that I'd had it so long, since Christmas 2014. Still worked fantastic, just wanted something a bit bigger, the couch is pretty far back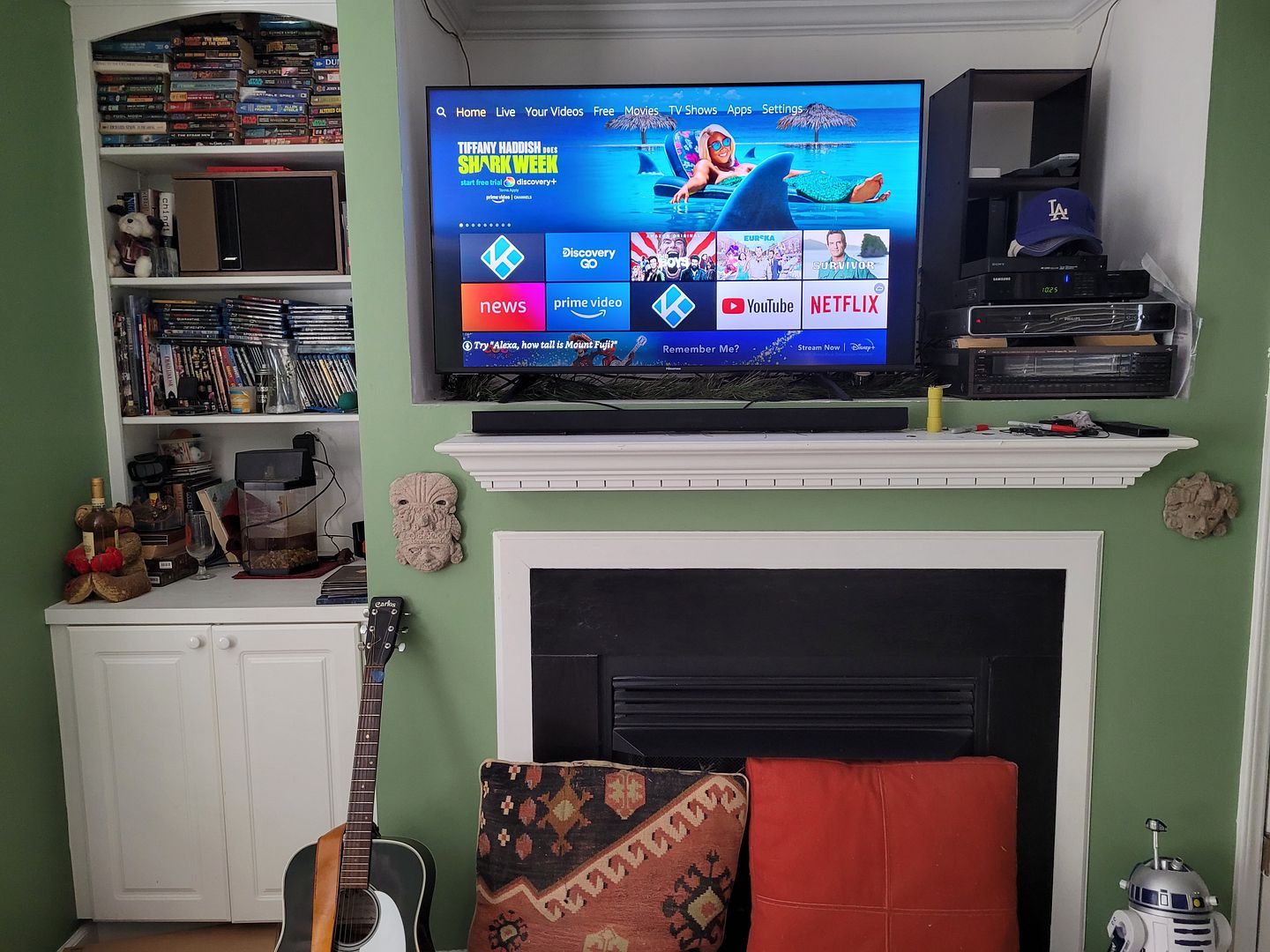 Did not quite want a 55″, as there would be no space for the stereo, cable box, and Bluray (there's actually two up there, an old one, was my first, a Sony, that is slow to load, but still works perfectly). It's a 50″ Class U6G Series Quantum 4K ULED Android TV, model 50UG6. At the time, it was $499 then $20 off. Best Buy literally changed the price to $569 then a $40 discount Monday the 12th. Used some nice birthday money I've been sitting on.
Interestingly, it is actually one of the highest rated 50″ TVs offered by BB, even ones that are a lot more expensive with fewer options. And slightly higher rated than the previous gen, which I would have bought last year, if it was ever available. You can read the specs, but, for me, what was important started with 4K, which most TVs have these days. Good ratings. And 4 HDMI. You can spend a lot more and the TV will have 2 HDMI. I guess that works for some. Me, I need one for cable box, one for Bluray (I don't have the 2nd hooked up, going to move it to spare bedroom with the Vizio), and one for Firestick. The fourth is the the ARC, and have the soundbar connected. The only thing it's missing is composite audio out, which most TVs do not have these days. I have the stereo connected via the headphone jack with a special adapter, for those few times really want the sound through the Bose speakers.
While it is a 60hz, it does upscale to 240. Not quite the same, but, good enough. It has Dolby Atmos and Dolby Vision, as well as HDR 10 and HDR 10+. It can automatically adjust the viewing mode based on content. I was a little skeptical, but, has worked well. I've actually seen it shift when I've gone from watching something like Eureka (finished that whole show) to a movie.
It is an Android TV, so, has all the apps, and can easily download more, has plenty of space. I mostly still use my Firestick, already have the apps I need, but, will switch to the TV app mode for 4k content. I've watched a few movies, and started watching Britannica, which is shot in 4k (most Amazon stuff is done in 4k, too bad already watched The Expanse. Great show). Looks slightly better. You're supposed to sit a lot closer with 1080p and 4k TVs to really see the difference, I like to be back.
It was extremely easy to set up (did have to clean the heck out of that shelf and got rid of a lot of unused cables.) My only issue is that my Harmony 650 remote does not recognize it, had to set most of the buttons manually. If you're looking for an excellent in that price range, well worth it. The top selling 50″ is a Samsung, with fewer features and only 2 HDMI. A Sony for $1299 (then $200 discount) has same rating. Most of the Hisense in the U6 and U8 trims of all sizes get high ratings, too.

If you liked my post, feel free to subscribe to my rss feeds.