Guess what? Federal law supersedes California law when it comes to immigration (via Blazing Cat Fur through PJ Media)
ICE flouts state law in arresting two people at Northern California courthouse

U.S. immigration agents have arrested two people at a Northern California courthouse, including a man detained in a hallway on his way to a hearing, flouting a new state law requiring a judicial warrant to make immigration arrests inside such facilities.

Immigration and Customs Enforcement agents made the arrests Tuesday at Sonoma County Superior Court, prompting an outcry from criminal justice and court officials who said the action undermines local authority and deters immigrants who are in the country illegally from participating in the U.S. justice system.

ICE said in a statement that California's law doesn't supersede federal law and "will not govern the conduct of federal officers acting pursuant to duly enacted laws passed by Congress that provide the authority to make administrative arrests of removable aliens inside the United States."

"Our officers will not have their hands tied by sanctuary rules when enforcing immigration laws to remove criminal aliens from our communities," David Jennings, ICE's field office director in San Francisco, said in the statement.
See, their job is to capture, detain, and deport people here in contradiction to federal law, and getting them at courthouses is safer for ICE officers
Sonoma County Dist. Atty. Jill Ravitch, Public Defender Kathleen Pozzi and San Francisco Dist. Atty. Chesa Boudin condemned the arrests for undermining public safety. Sonoma County Counsel Bruce Goldstein called ICE's actions lawless because the agents had no warrants.

"It's now going to put total fear in the community," Pozzi said in an interview with the Press Democrat. "People aren't going to come to court. Victims will refuse to show up. Witnesses will refuse to show up … cases will have to get dismissed."
If they're here illegally, they should be afraid. ICE is empowered to detain all here illegally. They don't need warrants. One of the men was in court because he had been "arrested on suspicion of felony domestic violence and misdemeanor drunken driving charges stemming from an incident involving a girlfriend."
Oh, and then
Sonoma County officials condemn ICE arrests. 24 hours later, 2 more were detained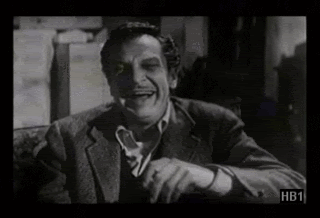 Apparently, there were originally 3 arrested on that first day. If the illegals are going to criminal court, doesn't that mean they have done something wrong besides just being in the nation illegally?

If you liked my post, feel free to subscribe to my rss feeds.