They want to force their ideas on every other school kid in the UK
Pupils draft their own climate bill as anxiety grows over lack of guidance for schools

Like many young people, Joe Brindle, 17, is scared for the future because of the climate crisis. He is, he says, "angry about the injustice that is allowing the most vulnerable people in the world to suffer from the actions of the richest and most powerful". So Brindle, who is preparing for his A-levels in Devizes, Wiltshire, decided to do something. On top of his studies, he founded a campaign group, Teach the Future, which has spent the last few months formulating legislation entitled the climate emergency education bill. The latest version has just arrived in his inbox: it has been written by a professional parliamentary draftsperson, paid for by crowdfunding.

"We didn't want our demands to be half met, so we thought we'd show them exactly what we want," says Brindle. Hiring an experienced drafter was a nifty move to quash any notion that young people's ideas are unworthy of serious consideration. Brindle hopes the bill will be taken forward by the government, "or it could be a private members bill".

On 26 February Brindle and his fellow campaigners will gather in parliament's biggest committee room to launch their bill, sponsored by Nadia Whittome, the UK's youngest MP.

Brindle founded Teach the Future to campaign for a sustainable education system, after being inspired by the global school strikes that began in 2018. Its six demands are uncompromising, he says. "We feel the education system is wasting our time, because we're facing the biggest issue of our time, and our education isn't even touching on it."
Say, have they heard of this thing called the Internet? How about the library? Book stores? They can get information in all those places.
As well as the proposed new act, Teach the Future is calling for a government review into how the education system is preparing students for the climate emergency and the ecological crisis. It wants teacher training to assess a minimum standard of knowledge about climate change and its impact, and a national fund to help young people's voices be heard. It calls for all new state-funded educational buildings to have a zero-carbon footprint from 2022, with the entire education sector becoming net-zero by 2030, and a youth climate endowment fund to support young people's projects and ideas.
OK, let's go back to this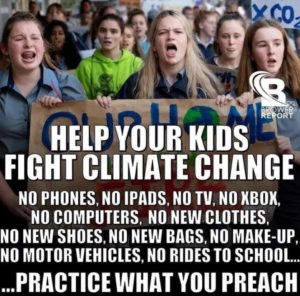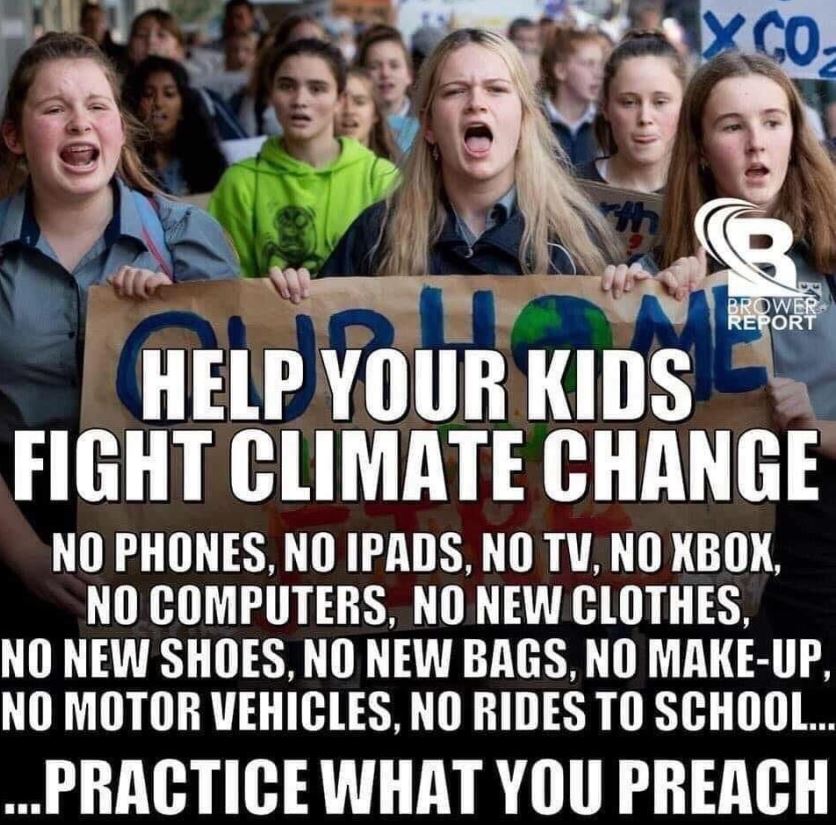 If you liked my post, feel free to subscribe to my rss feeds.