Kids are already learning to be mental messes in school, from the unhinged Warmist Credentialed Media, from activists, and so forth. So, why not an app?
New app aims to help kids suffering from 'eco-anxiety' due to climate change

Siblings Jasmine and Ben Estevao are children but they already consider themselves to be conservationists due to their deep concern over the state of the planet.

A children's conservation organization called Earth Rangers in Woodbridge, Ont. says that children are increasingly feeling worried and anxious about the health of the planet and its creatures. (snip)

Earth Rangers' president Tovah Barocas told CTV News Toronto that many young people who care about the environment are dealing with what's becoming known as 'eco-anxiety.'

"It's a real thing. It's this kind of stress that we're starting to experience as a result of a lot of negative environmental news," Barocas said.
Well, perhaps adults should be keeping kids away from this stuff, letting them be kids, instead of little unhinged activists.
With this in mind, Earth Rangers created an app that aims to create a safe place for families to learn about nature, while empowering kids to take environmental action.

The sibling's mother Jennifer Estevao told CTV News Toronto that her children have reacted positively to the new app.

"I think it gives them a sense of pride and control over how they can help the environment," she said.

"Through the 'missions' in the app, there's little things like conserving energy – when you're not in a room, turn the light off. If you're not at home, turn the thermostat down a few degrees."
This will simply reinforce their climate scam mental illness. Instead, how about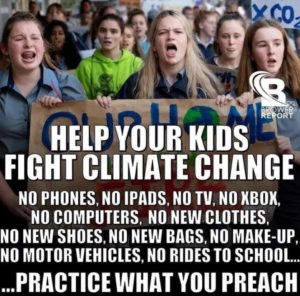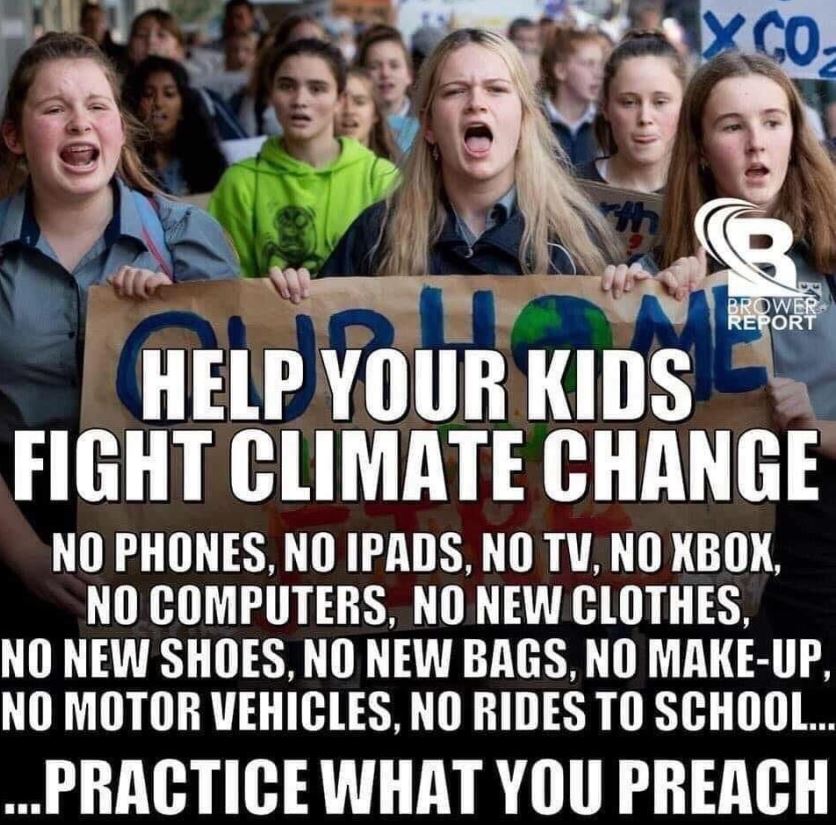 If you liked my post, feel free to subscribe to my rss feeds.