See, Warmists think it's totally crazy that Skeptics will say that the Cult of Climastrology is trying to drag us back to 1499. Silly Skeptics
Opinion: We must confront the real climate foe: Overconsumption

In August, Bernie Sanders released the most ambitious green new deal yet, a proposed $16.3 trillion investment in clean energy, sustainable agriculture, global climate justice and green-collar jobs.

Just weeks later, Elizabeth Warren released her own climate plan, which would focus several trillion dollars on research, green manufacturing and clean energy.

Unsurprisingly, the two leading progressives in the Democratic presidential field have embraced bold action on climate change. Along with the original Green New Deal, Warren and Sanders' plans represent the most appropriately ambitious American proposals to date.

And yet, they still miss the mark.
Missing the mark, eh?
The underlying assumption of these proposals is that we can stave off climate change while maintaining our modern way of life. The green economy envisioned by Sanders and Warren relies on exchanging dirty modes of production for cleaner ones. Rather than driving gas-powered cars, we'll drive electric cars. Rather than heating our homes with dirty power plants, we'll plug into the solar grid.

But we'll still enjoy our modern comforts. We'll maintain our place in the complex web of global trade, which relies on polluting ships, trucks and planes to connect us with our products. We'll maintain our suburban, siloed residential living patterns which require us to drive to work, to school, to the grocery store and to the pharmacy.
Because massive governmental control of everything isn't good enough
We must return to traditional urban development patterns which lead to compact, walkable cities and easy access to necessary services like grocery stores and schools. Instead of highways, our communities must be connected with public high-speed rail. Isolated communities must be relatively self-sufficient. We must scale back our energy demand and power our homes through decentralized renewables like solar. We must grow our food locally, as we have for most of human history. And we must undertake a titanic cultural shift towards low-consumption local living.
Funny how the same Warmists won't do this themselves
Without this vision, we will maintain the status quo of overconsumption and environmental degradation until civilization devolves into a Mad Max-esque dystopia. There is no solution but that which fundamentally reorganizes our society around low-consumption living.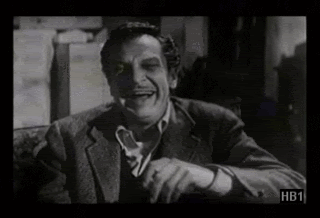 If you liked my post, feel free to subscribe to my rss feeds.