The gun shop cares about their opinion why?
This gun shop in a western North Carolina town has caused a ruckus with its billboard. https://t.co/6ankPHcdVw

— The News & Observer (@newsobserver) July 30, 2019
From the article
A small town gun shop in western North Carolina has drawn the ire of liberals and gun control advocates alike after it promoted a billboard featuring Alexandria Ocasio-Cortez of New York and three other liberal congresswomen with the slogan: "The 4 Horsemen are Idiots."

The sign, which advertises Cherokee Guns in Murphy, started getting attention on Sunday, when the store posted a photo on Facebook saying only "Share." Murphy is about 240 miles west of Charlotte, in Cherokee County.

Among those sharing: The Coalition to Stop Gun Violence which called the billboard "dangerous." It also cited President Donald Trump as being partly responsible. Trump has been critical of Ocasio-Cortez and the three others on the billboard: Reps. Ilhan Omar of Minnesota, Ayanna Pressley of Massachusetts and Rashida Tlaib of Michigan.
The people complaining won't be purchasing firearms, so, who cares? But, of course, TDS
All four are women of color, leading to suggestions from some that President Trump's criticisms are racist.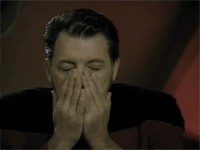 On Monday, the gun store appeared to be doubling down on its message, posting it was going to offer "4 Horsemen" bumper stickers next week "due to overwhelming demand." The stickers will be available to people who come to the shop and say they're voting for Trump in 2020, the store said. "Snowflakes and Liberals are not eligible," said the post.
LOL.

If you liked my post, feel free to subscribe to my rss feeds.