Hey, remember the days when the Cult of Climastrology told us we were only supposed to listen to climate scientists?
Thom Yorke says climate change is giving people anxiety

Thom Yorke has said he believes issues such as climate change are giving people anxiety.

The Radiohead frontman spoke with The Sunday Times in an interview about his new solo album, ANIMA, where he also spoke about his band, thoughts on current music, and ongoing social and political issues.

"It's good that depression and anxiety are being talked about more," he said. "But they're also on the rise… [there's] much less security about what may happen in the near future. Much less trust of institutions there to protect them, as well as wider issues like climate change. This all makes people anxious, and it's crazy that people don't just acknowledge that."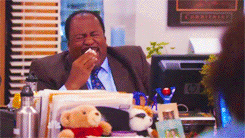 You're going to have a tough time reading the entire interview, as The Times UK is behind the paywall, but, seriously, that's what the UK Independent pulls out? A minor quote about insane, non-science cultists getting anxiety over a low-grade Holocene warm period?

If you liked my post, feel free to subscribe to my rss feeds.