While not a new thing, the amount of articles about people having mental issues over a tiny increase in the Earth's average temperature has grown quite a bit as of late, especially as it relates to children, so, some sort of talking points memo must have gone out, because here comes another
The Barrage of Bad News About Climate Change Is Triggering 'Eco-Anxiety,' Psychologists Say

When news about the environment becomes grim, you might be overcome by an urge to hide or collapse.

On last week's episode of HBO drama "Big Little Lies," 9-year-old Amabella did both. The character's metallic boots were found sticking out of a classroom closet following a lesson on climate change, and the internet collectively nodded in recognition.
It seems that the big talking point is that episode of a fictional TV show has been causing this, because most of the recent articles mention it.
It turns out that anxiety, grief and despair about the state of the environment is nothing new. It even has a name: eco-anxiety. And according to psychologists, it's incredibly common.

According to a Yale survey conducted in December 2018, 70% of Americans are "worried" about climate change, 29% are "very worried" and 51% feel "helpless." Despite these striking statistics, most people don't realize how widespread eco-anxiety is, one psychologist told Live Science.

"[Ecoanxiety] is often hidden somewhat under the surface," Thomas Doherty, a clinical psychologist based in Portland, Oregon, told Live Science, "people aren't taught how to talk about it." (snip)

"It's a rational reply to a really serious problem," Maria Ojala, a psychologist at Örebro University in Sweden, told Live Science. That, she says, is why it could be dangerous to make it a clinical diagnosis.

"We have to ask, Is it more pathological for someone to be so worried about climate change or is it actually more pathological that people are not more worried about it?" Austern said. Anxiety is precisely the emotion that'll propel us to do something, he added. Conveniently, taking action Is also one of the most effective coping mechanisms for eco-anxiety, Ojala said.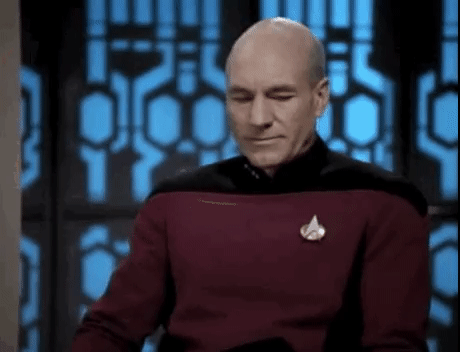 Got that? It might be more pathological to not be worried about a minor 1.5F increase in global temperatures since 1850, something that is minor during the Holocene.
But, hey, anyhow, perhaps the news media is complicit in making Warmists major league nut jobs.

If you liked my post, feel free to subscribe to my rss feeds.