I like the song. It's catchy, it's not overblown, I haven't heard a "today's hot music" artist ruin in. It tends not to play on most business music systems, so you aren't overloaded by listening to it again and again and again. How about you? Do you like it? (I also have an ulterior motive for this)
How 'Silent Night' became the most popular Christmas song of all time

The gentle, familiar lyrics will emanate across the world on Christmas Eve, at church services, across radio airwaves and through living room speakers.

Silent night, holy night.

It's a song that experts say transcends generations, cultures, even religion. "Silent Night" — first performed in a small Austrian church 200 years ago today — has not only stood the test of time, but found its own place in history. More than 300 translations exist worldwide, with recordings spanning nearly every genre.

Time magazine in 2014 declared "Silent Night" "the most popular Christmas song ever," based on an analysis of U.S. Copyright Office records dating to 1978. In the past four decades alone, artists have recorded more than 730 versions, nearly twice as many as No. 2 on the list, "Joy to the World."

So how did a six-stanza poem become the most popular Christmas song of all time?

Experts point to the song's universal simplicity, and note that it bridges secular and non-secular Christmas music. Plus, they say, it's easy to record — the song has long existed in the public domain, and artists have partnered its lyrics with a range of vocalists and instruments. In addition, it had the benefit of being circulated during the 19th century by missionaries and traveling singing groups.

But perhaps just as important is the song's original message of hope and peace — one that still resonates today.

"It spoke about circumstances that are just inherently human, and adaptable to all people," said Sarah Eyerly, an assistant professor at Florida State University and an expert on historical songs. "The song has a message of hope in the midst of suffering that I think almost anyone can identify with, regardless of their culture."

The poem that would become "Silent Night," written in 1816 by Joseph Mohr, came to life amid regional conflict, natural disaster and — yes, even 200 years ago — climate change.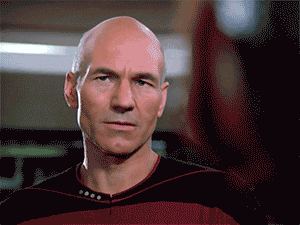 The climate change being referred to is the eruption of Mount Tambora in 1815, which created quite a bit of cooling which lasted for years and affected places around the world. But throwing the phrase climate change in there like that is supposed to increase the fears of utter ecological doom from Other People driving fossil fueled vehicles, a wonderful message for Christmas, eh?

If you liked my post, feel free to subscribe to my rss feeds.