Why read the Onion when you have this kind of piece from Vox?
We "refuse to be silent any longer": magic as self-care after the Kavanaugh confirmation https://t.co/ixzban5sTk

— Vox (@voxdotcom) October 10, 2018
From the "article"
First, take a candle.

Then, pour some salt into your hand.

Then, keeping the grains in your palm, take a pen to write out a thank you to Christine Blasey Ford, the woman whose allegations of sexual assault against Supreme Court nominee — and now justice — Brett Kavanaugh, stunned a nation.

Or, if you prefer, simply say, "I believe you."

It's just one of the many quasi-religious rituals circulating the internet — particularly pagan and #resistance circles — in the wake of Kavanaugh's confirmation. These rituals help self-identified witches process trauma, anger, and grief.

The Gratitude Spell was authored by Instagram user @celestight (who did not respond to request for comment) for the pagan political organization WitchtheVote, which mobilizes voters to support candidates that defend progressive and feminist causes. In this open-ended spell, participants might choose to make a sigil — a sacred sign — on the paper, or vary their tribute to Ford in accordance with their own personal experiences and history. They might, if they so choose, send their note to Ford directly.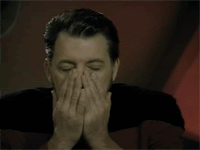 No matter what, the message is the same. We're in this together. I believe you.
Unless you're all the women Bill Clinton assaulted and Hillary helped cover up.
The historical nature of witchcraft has made it a particularly fruitful field for ritual. As the organizers of an upcoming "Hex Kavanaugh" event at Catland, a pagan bookstore and supply shop in Brooklyn, put it on their event page, "We are embracing witchcraft's true roots as the magik of the poor, the downtrodden and disenfranchised and it's [sic] history as often the only weapon, the only means of exacting justice available to those of us who have been wronged by men just like him."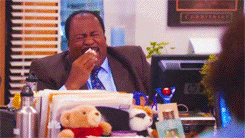 And these are people who want to be taken seriously.

If you liked my post, feel free to subscribe to my rss feeds.