If only you had given up your fossil fueled family vacations and agreed to pay carbon taxes
Baseball fans dodging more cold snaps, heavy rainfall as climate patterns change

The seats were sparse at last week's rain-delayed match against the Pittsburgh Pirates, rain ponchos were the attire of the day and the tarp over the infield was peppered by driving rain. It's been a common sight at Wrigley Field and ballparks across the country this year.

In the 2018 season, 53 games have been postponed because of weather, tied for the second most since Major League Baseball began keeping track in 1986. It wasn't just rain-outs that disrupted the schedule but a lingering April cold snap in the Midwest and Northeast that resulted in 28 games postponed that month — an all-time high.

Of course, no one can control the weather. But some fans wonder how much these postponements could be mitigated by increased attention to forecasts and scheduling around regional weather. The climate is changing, and as the atmosphere warms, scientists say extreme weather events are becoming more frequent and, in some cases, more pronounced. (snip)

In a sport that spans three seasons, fans like Al Yellon say MLB needs to address the weather.

Heat waves and heavy rainfall events are on the rise, scientists say. Hurricane season is more active and storms more intense. Rising temperatures in the Arctic may also be causing the polar jet stream — a current of air that acts as a barrier between the south and cold air masses to the north — to slow and allow cold air to ooze farther south as it did this past spring.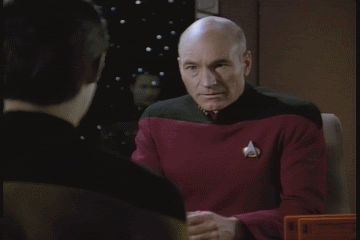 Scientists have pointed to climate change as a contributing factor to the warming of the atmosphere, carrying the chance for more rain in some areas since warmer air can hold more moisture. According to state climatologist Jim Angel, northern and central Illinois are experiencing warmer, wetter springs. But some scientists believe the rapid warming of the Arctic is causing fluctuations in the polar jet stream that can bring unusual bouts of cold like the region saw in April, Angel said.
No one really kept track of the weather and temperature prior to 1980, so there's no real note of comparison, but, here's 1982
April 9, 1982, Cubs 5, Mets 0, game time temperature 34

This was the home opener after the Cubs had split a pair in Cincinnati, the very first home opener for the team under Tribune Co. ownership after decades of Wrigley family ownership.

And just four days before this game, a huge snowstorm clobbered Chicago:

On April 5, 1982, the Chicago area was hit by a major late-season storm that officially delivered 9.4 inches of snow.
Doesn't matter, still your fault.

If you liked my post, feel free to subscribe to my rss feeds.