The Editorial Board, featuring racist Sarah Jeong, has finally chimed in using Hurricane Florence to prop up their anthropogenic climate change fantasy (while using vast amounts of fossil fuels to distribute their dead tree edition)
Nature Roars. Washington Hears Nothing.
The elements offer a rebuke as President Trump rolls back policies designed to address global warming.

As if this past summer of merciless heat waves, droughts and megafires were not warning enough, in the past several days the elements sounded another alarm about the state of a world made warmer by the burning of fossil fuels. It came in the form of a one-two punch of wind and rainfall from Hurricane Florence, which like Hurricane Harvey a year ago, has derived much of its wallop from unusually warm ocean waters and stalled weather systems linked to climate change. "Supercharged" is the word one prominent climate scientist, Michael Mann, used to describe Florence, echoing the findings of the federal Global Change report in 2014 that, along with a rise in other extreme weather events, "hurricane intensity and rainfall are projected to increase as the climate continues to warm."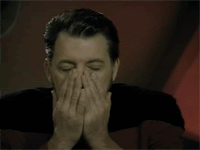 Interestingly, what actually happened with Florence?
At Friday's Daily Update, veteran meteorologist Joe Bastardi posed a question to the climate ambulance chasers and folks at the Washington Post: "How come Florence didn't intensify more? How come Isaac is falling apart at the heart of the hurricane season? […] How come everything is dying? There's so much more than just simplistic arguments that are done for agendas."
Remember, the media folks were trotting out fears of a Category 6 hurricane. Yet, Florence never re-strengthened, thank goodness. It was bad enough as a low hurricane, then quickly dropping to tropical storm status and then depression, especially as it moved so darned slow. Nature was responsible for making Florence big, and responsible for decreasing the power in contradiction to all the Warmist (and real meteorologist) predictions.
To no one's surprise, this linkage went unacknowledged in President Trump's Washington. Quite the contrary. On Tuesday, in a further retreat from President Barack Obama's ambitious promises to reduce America's emissions of the greenhouse gases deemed largely responsible for global warming, the Environmental Protection Agency proposed weakening rules aimed at reducing leaks of methane from oil and gas operations. Methane, a principal component of natural gas, is a short-lived but potent greenhouse gas that represents about 9 percent of this country's total greenhouse gas emissions; one-third of it comes from oil and gas operations.
The NYTEB goes on to whine about the Trump admin rolling back all sorts of Obama era regulations, ones that were manufactured with a pen, rather than being approved of by the duly elected legislative branch, then delves into the climate change summit in San Francisco, where people from all over the world took fossil fueled trips to proclaim they will Do Something, ending with
Uniting these leaders is a belief that human ingenuity can lead us out of a predicament that humans have helped create and a faith in collective action that is almost impossible to find on the Potomac.
You know what would be fun? Putting a carbon tax on newspapers. Actual newspapers. Let's see how quick outlets like the NY Times complain.

If you liked my post, feel free to subscribe to my rss feeds.