When you see everything through the eyes of putting people in specific boxes based on race, sex, identity, and such, this is what you get, and why we can neither have nice things nor better race relations
Hurricane Florence and the displacement of African-Americans along the Carolina coasthttps://t.co/StQwkpCJDl

— The New York Times (@nytimes) September 14, 2018
This is what is charitably deemed the "straight news" section, where writer Adeel Hassan surely went to his/her boss and said "hey, I've got an idea to introduce racism to the hurricane coverage" and the boss went "go with it! Brilliant!" From the link
The places that are most threatened by Hurricane Florence this week, especially along the coast of the Carolinas, were heavily and, in some areas, almost entirely populated and owned by African-Americans a century ago.
100 years ago. Back when the state was run almost exclusively by Democrats.
African-Americans have been driven from their homes in the region for decades, but the decision to leave has not always been theirs to make. In 1950, African-Americans were about a quarter of North Carolina's population, according to census data. Today, blacks are roughly one-fifth of the total population.
It's apparently raaaaacist that there are more of others here now, such as Hispanics, Asians, you have a large Indian (nation) population, both as citizens and as those here on Visas. And a large Middle Eastern segment. Plus you get all the white liberals who move down here to escape what their policy beliefs created in the Northeast.
Adeel reached out to Andrew W. Kahrl, a professor of history and African-American studies at the University of Virginia and the author of "The Land Was Ours: African-American Beaches from Jim Crow to the Sunbelt South." And came up with a history of mean things
You began to see an explosion in coastal development in the 1950s targeting African-American landowners for displacement, often through various speculative schemes that tried to fleece them of their property.

Local governments worked alongside private developers to essentially steal land from black folks through various legal mechanisms. Until the 1950s, Hilton Head Island was where African-American children could grow up without seeing a white face for their entire life. Today, it is a playground for mostly white and wealthy people.
This goes on and on (forgetting that this was also done to white people for that valuable property, as well) before Adeel remembers that this is supposed to be about raaaaacism in a hurricane
People in coastal areas 100 years ago lived much more in harmony with these volatile, mercurial environments. First of all, the areas were sparsely populated, which makes sense because they were highly prone to storms that caused substantial damage.

The folks who lived there had a better understanding of nature's limits. In the 20th century, the Army Corps of Engineers, federal programs and agencies, local governments, as well as private developers came in. They thought that coastal areas could be stabilized and made suitable for large-scale development.

That has really led to the point where not only do these areas continue to be subject to massive storms, but the sheer number of people who are living in these areas is mind-boggling, given how vulnerable they are.
Kinda like everywhere in this country and so many around the world.
The very types of environmental engineering practices and other measures that aimed to make these areas what they are today, and worked to build up the coastal real estate markets, ultimately did so in ways that were damaging to the environment and unsustainable. They were the very same measures that worked to displace and dispossess black people of their land a century ago.

These are the same areas that are now facing a dire threat from this hurricane.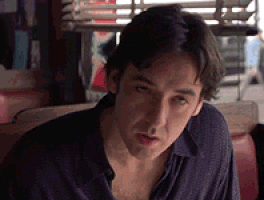 If you liked my post, feel free to subscribe to my rss feeds.