I actually support California going 100% renewable. Also, giving single payer a whirl. Because they will then show the way as to What Not To Do.
In California, Facts And Science Matter
Jerry Brown's California is moving toward carbon-free electricity as President Trump's Washington beds down with the fossil fuel lobby. We stand with California.

People who worry about climate change have been in a state of high anxiety about President Trump's ignorance about the issue, his assault on Obama-era policies designed to do something about it and the growing evidence that extreme weather events and other consequences of global warming, long predicted by mainstream scientists, are now upon us.

Along comes California — yet again — to make people feel better about the possibility of serious action. The state is taking new steps to reduce its own greenhouse gas emissions and, in so doing, it is reaffirming its willingness to lead on a matter of global and national concern when Mr. Trump will not.

On Tuesday, the State Legislature approved a bill mandating that by 2045 all of the state's electricity come from renewable sources like wind, solar and hydropower. The original goal was 50 percent renewables by 2030; this bill kicks the target up to 60 percent by 2030 en route to zero carbon by 2045.
Good luck with that. When will they mandate doing away with the massive amount of fossil fueled vehicles and fossil fueled airplanes?
When will the NY Times do away with the use of fossil fuels to gather and disseminate the news?
Really, though, this is all about whining about Trump, whose name is mentioned 14 times. Here's a doubly fun one
California's action came in advance of what can be seen as another thumb in Mr. Trump's eye, the Global Climate Action Summit in San Francisco, Sept. 12 to 14, co-hosted by California's governor, Jerry Brown, and the former New York mayor and current climate activist Michael Bloomberg. There will be three days of speeches and seminars on the roles that technology, municipalities, states and businesses can play in the fight against climate change, plus appearances by climate combat veterans like Al Gore and John Kerry. The event as a whole will provide a kind of group therapy session — as well as a reunion of sorts — for officials and activists deeply angered by Mr. Trump's refusal to hold up America's end of the bargain struck at the climate change summit in Paris in December 2015. The Obama administration promised major cuts in America's emissions, which alone account for about one-fifth of the world's total, second only to the carbon pollution coming from China.
So, while putting a thumb in Trump's eye and saying California will be 100% renewable, people from all over the country and world will take fossil fueled trips to San Fran to complain about fossil fuels.
And "climate combat vets"?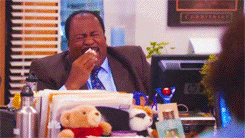 If you liked my post, feel free to subscribe to my rss feeds.