Most people in Texas are enjoying a bit of the white stuff
(CNN) Big and fluffy snowflakes fell across parts of south Texas on Thursday, including San Antonio and Austin.

While snow is common in parts of north Texas, it's unusual for this region to see snowfall and people shared their delight on social media.

"A Texas Christmas miracle!" one person posted on Twitter.
A Texas Christmas Miracle!!! Let it snow, let it snow, let it snow ❄️🎅🏼😬 pic.twitter.com/1vkdivSAQk

— Adrian Peli Garcia (@AdrianGarciaTX) December 8, 2017
Unusual, but, it happens periodically. But, of course, you know what's coming, right?
That's the night that the snow came down in Austin. That's the night…climate change

— Jen Jones (@thatjenjones) December 8, 2017
There is more snow in goddamn Austin, Texas than there is in Troy, Michigan and y'all still think climate change is a hoax

— jingle bells (@bella_piccinini) December 8, 2017
Y'all it's snowing for real in Austin, the most snow I've ever seen. Climate change is fucking the game up and I know I should hate it but I'm so happy

— Gwendolyn (@gwendolynxclary) December 8, 2017
It's snowing in Austin, TX, it has yet to snow in NYC, and California is burning. But hey, climate change is fake, right? Human actions are fueling rapid climate change. Period. #BecauseScience

— 🎄Barb⛄️ (@D8N_Barb) December 8, 2017
You get the same thing looking at San Antonio in place of Austin
San Antonio hasn't had snow in 30 years until today and no northeastern state has had snow yet… CLIMATE CHANGE IS REAL THIS IS THE BEGINNING OF THE END

— Katie Bernard (@Hermione_4eva) December 8, 2017
These people.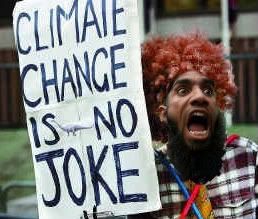 Crossed at Right Wing News.

If you liked my post, feel free to subscribe to my rss feeds.