According to ABC News' Brian Ross, doom was coming down on Trump. Um, but
Here's the full "clarification" @BrianRoss read on-air on "World News" tonight pic.twitter.com/bY2dE7QUmr

— Oliver Darcy (@oliverdarcy) December 2, 2017
As Allahpundit notes
So "candidate" Trump asked his top natsec guy to rethink U.S. foreign policy towards Russia, and president-elect Trump reached out to make it happen. This is ABC's big scoop.
Keep trying, guys, keep trying. After over a year of this Russia Russia Russia schtick, there's still nothing.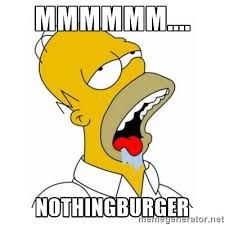 I'm no fan of Trump but you have to admit when you report so sloppily and irresponsibly, you give a lot of credence to his claims of "fake news."

— Compliance Campaign (@compliancecamp) December 2, 2017

If you liked my post, feel free to subscribe to my rss feeds.