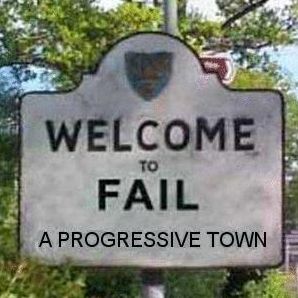 The Nation idiotically asks "Why Won't More American Corporations Support Single-Payer Health Care?" Perhaps they should have read the LA Times
Single-payer healthcare could cost $400 billion to implement in California

A single-payer healthcare system in California — a galvanizing cause among the state's progressive flank — would cost $400 billion annually, according to a legislative analysis released on Monday.

The analysis, released in advance of the proposal's hearing in a key fiscal committee, fills in what has so far been the biggest unanswered question over the plan to dramatically overhaul California's healthcare coverage.
$200 billion would need to be reallocated from other funds, while, get this, the other $200 billion would need to be raised with new taxes. But, um, there's a little problem with the numbers that are being thrown around in all the stories, since the California budget is $180 billion annually. So, it's not just reallocation, it's the need for, realistically, way more than the supposed raising of $200 billion.
The write-up also notes the universal healthcare proposal would likely reduce spending by employers and employees statewide, which currently ranges between $100 billion and $150 billion annually. Therefore, the total new spending under the bill would be between $50 billion and $100 billion each year.
That's rather rosy. If single payer is offered, companies would drop their health offerings, especially when one of the recommendations is to increase the tax on payroll. And you can bet other taxes would be aimed at employers.
(Seattle Times) Employers, business groups and health plans warned that the tax increases would crush businesses and make it harder for them to expand their workforce in California.
And, unsurprisingly,
SB562 would guarantee health coverage with no out-of-pocket costs for all California residents, including people living in the country illegally. The state would contract with hospitals, doctors and other health care providers and pay the bills for all residents similar to the way the federal government covers seniors through Medicare.
And we all know how efficient government is.
Two-thirds of the Assembly and Senate must approve the tax increases required to fund it. If it were to clear the Legislature and be signed by Democratic Gov. Jerry Brown, who has expressed skepticism, it would need cooperation from President Donald Trump's administration to waive rules about federal Medicare and Medicaid dollars.
Hey, Trump should waive them. Then we can watch the implosion.

If you liked my post, feel free to subscribe to my rss feeds.