Here's the question for a President Trump: how will he sells executive power? Will he use it roll back all that Obama did, or go much further? Doesn't matter, because come 1/20/2017, it's bad
Trump poised to erase Obama policies
Here's what Trump has pledged to do by executive fiat in key policy areas.

Prepare for an imperial presidency.

Donald Trump has pledged to "reform the entire regulatory code," to "cancel immediately all illegal and overreaching executive orders," and to place a "temporary moratorium on new agency regulations that are not compelled by Congress or public safety."
Imperial!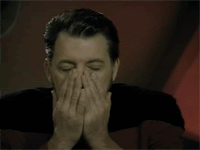 You can expect quite a bit if this for the next 4-8 years.
Again, this @timothynoah1 piece is ridiculous. Dems accuse Trump of abusing executive power for undoing O's edicts? https://t.co/LgJUQm2d13

— David Harsanyi (@davidharsanyi) November 10, 2016

If you liked my post, feel free to subscribe to my rss feeds.