Mixing advocacy, gender confusion, and bat guano insanity
(Advocate) Over the past few years, some organizations and publications have added a Q, for queer, to the LGBT acronym — and now there are some who say we should add an E, for ecosexual.

The term has been around for much of the 21st century, although its definition can range from those who want to make environmental activism sexy and fun to those who derive sexual pleasure from interactions with nature. There are people who use sex products made from sustainable materials, enjoy hiking or swimming in the nude, or simply want to date other environmental activists, and others "who roll around in the dirt having an orgasm covered in potting soil" or "fuck trees, or masturbate under a waterfall," Amanda Morgan, an ecosexual activist who teaches at the University of Nevada, Las Vegas, told Vice recently.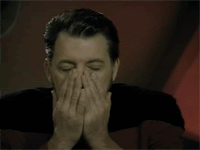 If you liked my post, feel free to subscribe to my rss feeds.