The same guy who calls ISIS the JV team, who isn't worried about Islamic terrorists entering the US, who has no problem with black on black on black crime is uber-concerned with a tiny global increase in temperature (warning: autoplay video with annoying Obama)
(NY Times) Seventy-four years ago, a naval battle off this remote spit of land in the middle of the Pacific Ocean changed the course of World War II. Last week, President Obama flew took a long fossil fueled flight here to swim with Hawaiian monk seals and draw attention to a quieter war — one he has waged against rising seas, freakish storms, deadly droughts and other symptoms of a planet choking on its own fumes.

Bombs may not be falling. The sound of gunfire does not concentrate the mind. What Mr. Obama has seen instead are the charts and graphs of a warming planet. "And they're terrifying," he said in a recent interview in Honolulu.
Yet he still uses vast amounts of fossil fuels and energy while eating foods from far away. Go figure.
"What makes climate change difficult is that it is not an instantaneous catastrophic event," he said. "It's a slow-moving issue that, on a day-to-day basis, people don't experience and don't see."
So, if people aren't experiencing it and don't see it, they couldn't care less about it, especially when so few Warmists practice what they preach.
Climate change, Mr. Obama often says, is the greatest long-term threat facing the world, as well as a danger already manifesting itself as droughts, storms, heat waves and flooding. More than health care, more than righting a sinking economic ship, more than the historic first of an African-American president, he believes that his efforts to slow the warming of the planet will be the most consequential legacy of his presidency.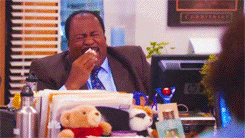 For his part, Mr. Obama said he planned to stay active in fighting climate change in his post-presidential life.
Will this be like how OJ searched for Nicole's killer on every golf course he could find?

If you liked my post, feel free to subscribe to my rss feeds.