Yet another in a long line of $1 movie scary stories
(Straight) The crack of bats this time of year means two things: baseball is back and winter is over.

But Major League Baseball's spring soundtrack relies heavily on wood from white ash trees treasured for strength and flexibility. And it may soon sound different as a tiny beetle, the emerald ash borer, threatens the northern Pennsylvania stands that for more than a century have supplied wood for bats.

Experts say climate change may alter just how far north and south the tree-killing pest will spread. Northern Pennsylvania is right in the emerald ash borer's sweet spot.

"If climate change reduces those extreme cold temperatures in northern states, which can kill them, it may allow it to spread north faster," said Dan Herms, a professor and entomologist at Ohio State University. "But surely they'll get to where Louisville Slugger is."
So, nothing concrete, eh? What happened during the previous warm periods?
"We haven't seen it affect our ability to get logs yet, but it's knocking on the doorstep," said Brian Boltz, a general manager at Hillerich & Bradsby. "It's pretty established both 50 miles [80 kilometres] north and south of our main harvesting areas."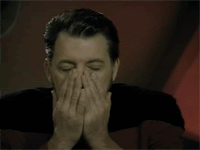 If you liked my post, feel free to subscribe to my rss feeds.