Remember, the NY Times and other media outlets freaked out over Sarah Palin's "bullseyes" (via Watts Up With That?)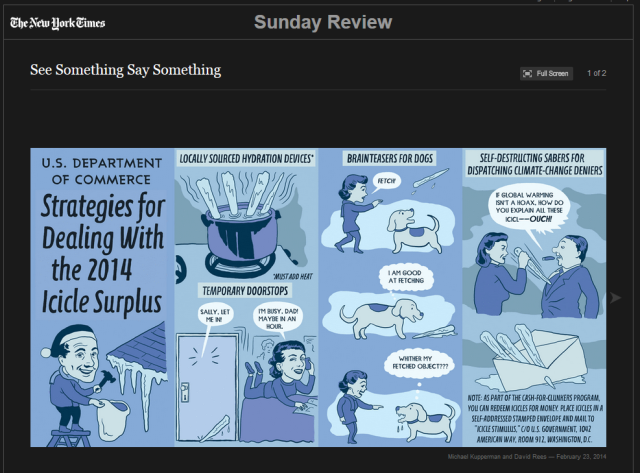 Blown up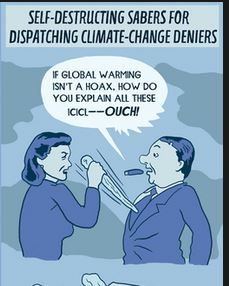 As I wrote the other day "Let's not forget, Warmists have called for "deniers" to be jailed (and here. Here. Lots more where they came from) and executed (also the first jail link. And here. And more). These are intollerant, anti-science fascists, against freedom of thought and belief that doesn't jibe with their own beliefs. Yet, interestingly, they themselves will not live the life of their beliefs."
Anthony Watts writes
Admittedly, this is a lame attempt at humor/satire, something we are all well familiar with applying here at WUWT. But, imagine if the tables were turned, and the cartoon depicted global warming alarmists such as Mike Mann or James Hansen in the same role? Our friends would have a collective cow. Yet, somehow, somebody at the New York Times thinks it is acceptable to suggest "dispatching" a whole class of people that hold a different viewpoint from them.
In Warmist world, this is the height of humor.

If you liked my post, feel free to subscribe to my rss feeds.