I'm sure this is all part of "climate change"
(Baltimore Sun) Nearly three feet of snow closed roads in and out of Jerusalem, which is set in high hills, and thousands in and around the city were left without power. Israeli soldiers and police rescued hundreds trapped in their cars by snow and ice. In the West Bank, the branches of olive trees groaned under the weight of snow.

In Cairo, where local news reports said the last recorded snowfall was more than 100 years ago, children in outlying districts capered in white-covered streets, and adults marveled at the sight, tweeting pictures of snow-dusted parks and squares. In other parts of the city, rain and hail rocketed down.
The story is originally from the LA Times, which has video. Lots of photos at the Baltimore Sun article. The photo I used is from Ahram Online. There's lots of snow all the way up through into Israel. Must be due to you, dear reader, refusing to give up your central air conditioning. Oh, wait, sorry, snow is consistent with "climate change" or something.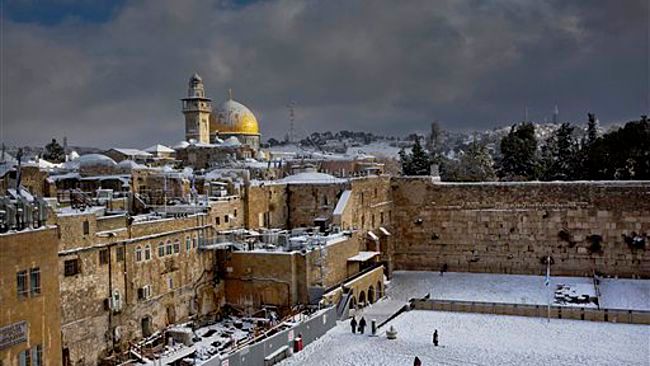 If you liked my post, feel free to subscribe to my rss feeds.