Seriously, the comparison to Amazon.com is beyond ridiculous. Heck, even small consumer websites do better
(The Hill) Capitol Hill staffers who signed up for ObamaCare through the Washington, D.C., healthcare exchange, called DC Health Link (DCHL), are being told to confirm their enrollments in person, and not to rely on data provided by the website.

The Hill obtained an email sent to staffers on Wednesday warning them, "it is essential that you confirm your coverage in DCHL through the Disbursing Office."

"Do not rely on your 'My Account' page or other correspondence from DCHL," the email reads.

"Please do not assume you are covered unless you have seen the confirmation letter from the Disbursing Office," the email continues.
You know, just like Amazon. Or Best Buy. Cafe Press. Dick's Sporting Goods. Crutchfield. WalMart. ProFlowers. Bob's Bait And Tackle.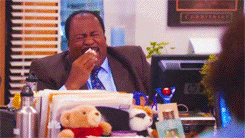 The Lonely Conservative notes the "enrollment" figures per Chatty Kathy Sebelius. Allahpundit notes how few have actually paid for their Exchange plans.

If you liked my post, feel free to subscribe to my rss feeds.