Over to England
(Daily Mail) Downton Abbey's beloved Carson has swapped his butler's uniform for a Father Christmas costume in a bid to raise awareness of global warming.

Actor Jim Carter donned a fluffy beard and red robes to appear in a special Greenpeace film titled An Urgent Message From Santa.

The 65-year-old urges viewers that Christmas could be cancelled unless world leaders take more action to protect the melting Arctic. (snip)

'I want to do my part to help raise the profile of the threats posed to the Arctic by oil drilling and climate change.

'So I was pleased to have this opportunity to support Greenpeace and their amazing Christmas campaign.'

The film ends with Carter in character as Santa asking for help to save his home in the North Pole, otherwise children worldwide will be left with empty stockings.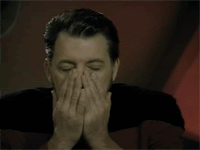 If you liked my post, feel free to subscribe to my rss feeds.