So, get home, have to get everything off the porch so it can be powerwashed and sealed one day next week (property manager for the townhome area didn't say which day, got most of it off, picked up the grill cover and…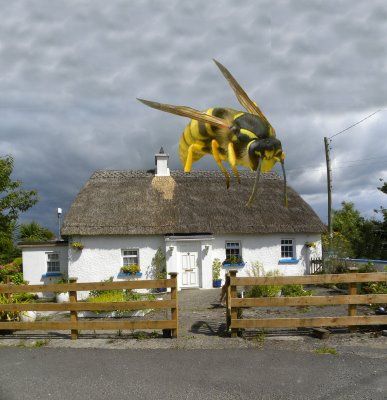 Well, they felt that big to me. Little fuckers chased me down the stairs to the grass and at least 40-50 feet away. Neighbors probably got a good show, what we me dancing around like a fool waving my hat at the little bastards, who tagged me once on each leg. Fucker go me reeeeeal good on the right calf, stings like a sumabich.
Well, good thing my mother didn't attempt to put the cover on the grill Sunday night when the parents were down, she's allergic as hell to bees.
Hmm, doesn't look like I have a "fuck fuck fuck!!!!!!" category. Oh, well.

If you liked my post, feel free to subscribe to my rss feeds.