This picture comes from page 193 of  The Mad, Mad, Mad World Of Climatism by Steve Goreham (I plan on writing a review as soon as I am done. Getting close. Taking my time. Make sure to get your own copy)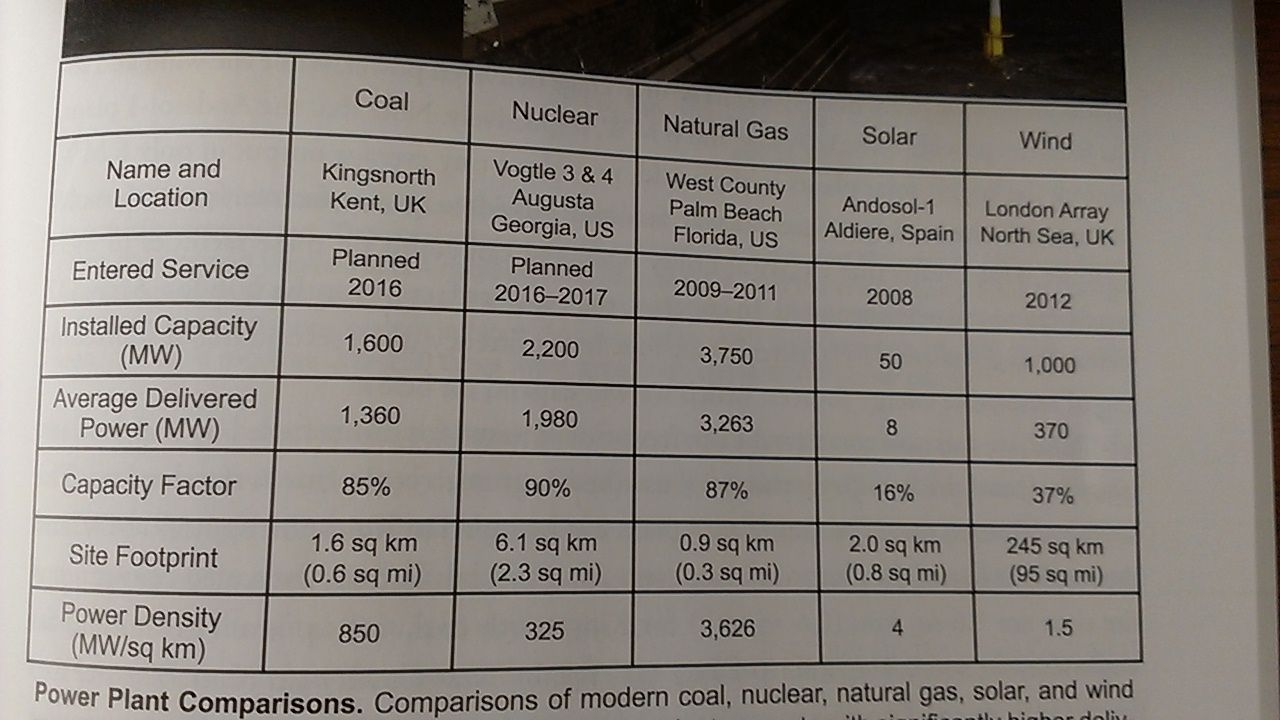 (Click the photo for large view via Photobucket)
Notice the overall power comparisons, especially average delivered power, along with the footprints. While I certainly support alternatives, as I've said time and time again, they aren't ready for primetime. The London Array needs 95 square miles to produce 370 megawatts, while the West County natural gas plant needs .3 square miles to produce 3,263.
Also, from page 191, we learn that on a clear day about 1,000 watts of sun power reaches each square meter of the earth. This is reduced to about 800 watts in the US and Southern Europe at midday. Electrical efficiencies of solar systems is 10-20%. "After accounting for power transmission losses, this means only a single 100 watt bulb can be powered for every card-table-sized surface area of a solar system, and only at noon on a clear day."

If you liked my post, feel free to subscribe to my rss feeds.