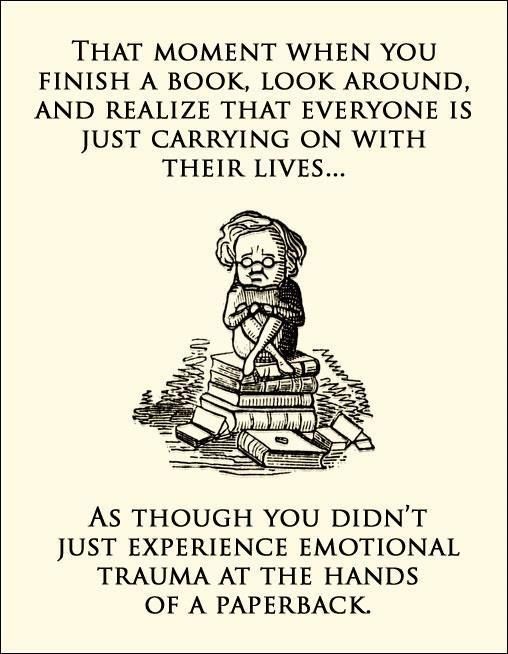 I experience this typically one to two times a week. Yes, that does mean I read that many books a year. Mostly science fiction, some fantasy (no frigging sparkly vampires!), a bit of mystery/thriller, and good zombie books as much as I can get them. Though, the one I just finished by Lisa Olsen, Angel Of Mercy, was kinda chick scifi. It was free (like tons of books I get for Kindle), and she has a couple other really good books like The Touch and Pretty Witches All In A Row. It was pretty good, she's a great writer.
PS: I've started a nice gory zombie book to make up for all the feelings.

If you liked my post, feel free to subscribe to my rss feeds.