Now, I know the Warmists out there will start attacking the messenger, but, that's pretty much because they can't attack the science and hard facts. Steven Goddard points to the Fox News story making the rounds about Climate Realists questioning the report about 2012 being the hottest contiguous US year ever (which only proves that the year was very warm, but does provide causation)
(Real Science) Nothing could be further from the truth. As of 1999, NASA showed that 1934 was more than one degree (Fahrenheit) warmer than 1998, and that 1921, 1931 and 1953 were all warmer than 1998. (snip)

NOAA makes bold press releases based on hugely altered data, and makes no mention that the data is altered. Then when called out, they claim that the adjustments are small, when in fact the adjustments are larger than the trend. The 1930s used to be by far the hottest decade, before the data was adjusted.
Head on over to view the graphs. Which are science. And facts.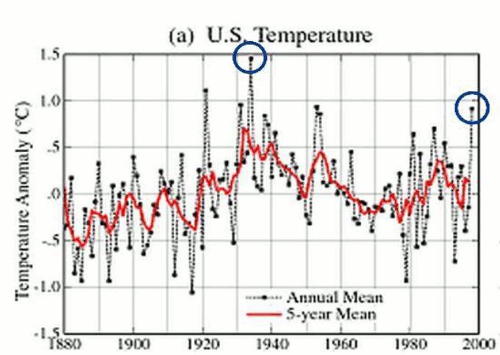 If you liked my post, feel free to subscribe to my rss feeds.